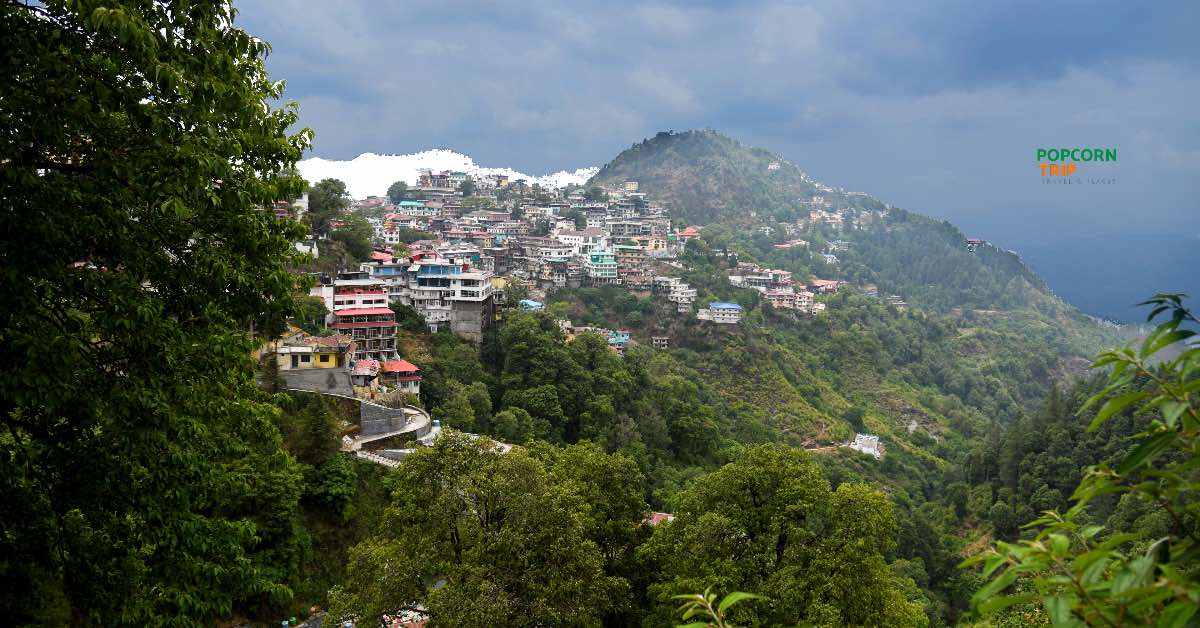 Enchanting Mussoorie: Majestic Peaks, Cascading Falls, Tranquil Forests
Mussoorie is a famous hill station in India known as the Queen of the Hills. It was discovered by a British man named Captain Frederick Young in 1827. He found a ridge with beautiful views and pleasant weather, which led to the development of this amazing hill station.
Mussoorie is a wonderful place for people who want to relax and enjoy their holidays, especially honeymooners. It is located on a horseshoe-shaped ridge that stretches for 15 kilometers. The majestic Himalayas serve as a backdrop, and the town is situated at an elevation of 2,000 meters above sea level. From here, visitors can see the scenic Himalayan peaks in Western Garhwal.
Over the years, Mussoorie has become a home to many famous people, including authors Ruskin Bond and Bill Aitken. Filmstar Victor Banerjee lives in Mussoorie, and the late filmstar Tom Alter was born and raised there. In the past, filmstar Prem Nath had a house in Mussoorie, and Dev Anand's son studied at Woodstock school. Cricketers Sachin Tendulkar and Mahendra Singh Dhoni also visit this hill resort frequently.
The best time to visit Mussoorie is during the summer season when it offers relief from the hot weather. However, if you prefer a quiet and secluded holiday, visiting during the winter season allows you to experience the beauty of snowfall.
To reach Mussoorie, you can use different modes of transportation:
By Air: The nearest airport is Jolly Grant Airport in Dehradun, which is about 54 kilometers away. From the airport, you can take a taxi or shared cab to reach Mussoorie. The journey takes about 1.5 to 2 hours, depending on traffic.
By Train: The nearest railway station is Dehradun Railway Station, which is well-connected to major cities in India. From the railway station, you can hire a taxi or take a bus to Mussoorie. The distance is approximately 34 kilometers, and the travel time is around 1 to 1.5 hours, depending on traffic and road conditions.
By Bus: Mussoorie is well-connected by road, and there are regular bus services from nearby cities and towns. Government and private buses operate on this route. You can take a bus from cities like Dehradun, Delhi, Haridwar, Rishikesh, and other neighboring towns. The journey time and fare may vary depending on the distance and type of bus.
It's important to check the availability of flights, train schedules, and bus timings in advance, especially during peak tourist seasons. Also, consider the weather and road conditions when planning your travel to Mussoorie.
Here are some additional attractions in Mussoorie:
Gun Hill: It's one of the tallest peaks in Mussoorie. You can take a cable car ride to the top and see amazing views of the Himalayas and the town below.
Kempty Falls: This waterfall is about 15 kilometers away from Mussoorie. It's a beautiful waterfall surrounded by green trees. You can swim in the cool water or just enjoy the natural beauty.
Lal Tibba: Lal Tibba is the highest point in Mussoorie. You can see stunning views of the Himalayas from here, and on a clear day, you might even spot famous landmarks like Badrinath and Kedarnath. There's a telescope available for a closer look.
Mall Road: It's a lively street in Mussoorie with shops, cafes, and restaurants. You can take a leisurely walk, do some shopping, try local food, and enjoy the lively atmosphere.
Cloud's End: Located at the western end of Mussoorie, Cloud's End is a beautiful place surrounded by forests. It's a peaceful spot perfect for nature walks and picnics.
Camel's Back Road: This road got its name because a natural rock formation resembles a camel's hump. It's a peaceful walking trail with stunning views of the mountains and valleys.
Mussoorie Lake: The lake is about 6 kilometers away from the town. It's a man-made lake surrounded by green hills. You can go boating, paddle boating, or take nature walks in the serene surroundings.
Jharipani Falls: This is a lovely waterfall hidden in dense forests. It's a popular place for nature lovers and adventure enthusiasts. You can enjoy the cascading water and the peaceful atmosphere on a day trip.
Benog Wildlife Sanctuary: This sanctuary is located on the outskirts of Mussoorie. It's a home to various plants and animals. You can go birdwatching, take nature walks, and enjoy the calmness of the forest.
Nag Tibba Trek: If you love adventure, the Nag Tibba Trek is an exciting experience. It's a moderate trek that takes you to the Nag Tibba peak, where you can see breathtaking views of the snow-covered Himalayas.
Company Garden: This well-maintained garden is a popular spot for picnics and leisurely walks. It features colorful flowerbeds, a fountain, and a small amusement park for children.
Jwala Devi Temple: Located atop Benog Hill, this ancient temple is dedicated to Goddess Durga. It offers a peaceful and serene atmosphere, and visitors can enjoy panoramic views of the valley below.
Mussoorie Heritage Centre: This center showcases the rich history, culture, and heritage of Mussoorie through interactive displays, photographs, and artifacts. It provides insights into the town's colonial past and local traditions.
Everest House: Formerly known as Park House, this historic building is famous for being the home of Sir George Everest, after whom Mount Everest is named. It offers a glimpse into the life and achievements of the renowned surveyor.
Bhatta Falls: Situated about 7 kilometers from Mussoorie, Bhatta Falls is a picturesque waterfall surrounded by lush greenery. It is an ideal spot for a refreshing dip and relaxation amidst nature.
Mussoorie Adventure Park: For adventure enthusiasts, this park offers a range of thrilling activities such as zip-lining, skywalks, rappelling, and rock climbing. It provides an adrenaline-pumping experience amidst the scenic beauty of Mussoorie.
Tibetan Buddhist Temple: Also known as Shedup Choepelling Temple, it is a peaceful place of worship for the Tibetan community in Mussoorie. Visitors can explore the beautiful architecture, prayer wheels, and the tranquil ambiance of the temple.
Happy Valley: This valley is home to the Tibetan community in Mussoorie and houses several Tibetan Buddhist monasteries, including the Shedup Choepelling Temple. It offers a serene environment for meditation and reflection.
Landour Bazaar: Located in the nearby town of Landour, this quaint market is known for its old-world charm. It is famous for its homemade jams, fresh bakery products, and local handicrafts. Strolling through the narrow lanes of Landour Bazaar is a delightful experience.
These are just a few of the many attractions Mussoorie has to offer. Whether you're looking for natural beauty, adventure, or a relaxing vacation, Mussoorie has something for everyone.
Watch Videos:
https://www.popcorntrip.com/wp-content/uploads/2023/03/Mussoorie-Town.jpg
628
1200
admin
https://www.popcorntrip.com/wp-content/uploads/2018/11/pt11-e1641375956316-1030x516.png
admin
2023-05-11 10:47:20
2023-05-11 10:47:20
Enchanting Mussoorie: Majestic Peaks, Cascading Falls, Tranquil Forests